1. Fees
Q) How can I confirmed the slot for my children?
Ans: To confirm the slot, parents have to fill in the form on the right and do the payment.
This amount is refundable if the lessons is cancelled due to unforeseen circumstances.
Such as;
persisting of Haze before the start of tennis camp or
unavailability of the venues
minimum number of 4 student not met
Q) Will my fees be refunded if my child did not turn up for lessons?
Ans: Unfortunately, the fees will not be refunded if your child failed to show up due to whatever reasons.
Q) After booking the tennis camp /tennis programme and done the payment of fee, can I still cancel the camp if we cannot attend the camp due to unforeseen circumstance?
Ans: Yes, cancellations must be done at least 7 working days before the first day of the camp, otherwise a cancellation fee of $50 per child  will apply per booking.
Q) When must I pay the fees?
Ans: All fees MUST to be paid before the lessons start via bank transfer or credit card payment 
Q) Can my children sign-up on the spot?
Ans: Yes, if there is vacancy, on the spot registration fee will be charged at $200 SGD for each child.
 2. Locations
Q) Why are there 2 different location stated in the tennis camp programme.
Ans: Location of the venues are planned after feedback from past years tennis camps. They are arranged base on locality where the two centres are in close approximately.
 3. Environment
Q) What happen if the lessons were to be cancelled due to haze or raining?
Ans: Lessons will be postponed. Postponement of lessons will be announced through sms to the parents.
Before Lesson
Examples one, 1 hr before the start of the lessons, if the haze level exceeded 100 PSI- lessons will be postponed.
Examples two, 1/2 hr before the start of the lessons, if it is raining heavily- lessons will be delay.
During Lesson
Example, if it rain during lessons, wet weather programme will commence- NO cancellation / postponement.
Q) Recently, there are haze in Singapore, how will the club managed the situation?
Ans: The club  follows closely to NEA's Guideline; whenever the PSI level excess 100, all lessons will be cancelled.
| | |
| --- | --- |
| PSI Value | Air Quality Descriptor |
| 0 – 50 | Good |
| 51 – 100 | Moderate |
| 101 – 200 | Unhealthy |
| 201 – 300 | Very unhealthy |
| Above 300 | Hazardous |
 4. Skill Level
Q) If my child knows how to play tennis, can he join the tennis camp?
Ans: Yes, the tennis camp is meant for children who have no/little knowledge of tennis. Children with knowledge of tennis could join the latter timing at 9.30am or  kids tennis which is conducted weekly or private lessons conducted by us.
 5. Equipment
Q) What Type of tennis ball will be used during the lessons?
Ans: Color Tennis Balls will be used. Red balls (75% slower than standard ball) for Group 1 and Green balls (75% slower than standard ball) for Group 2.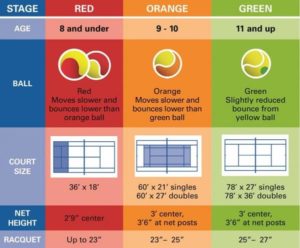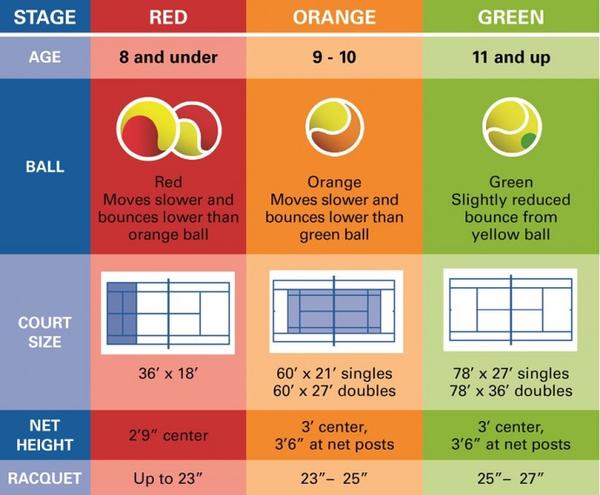 6. Medical
Q) Is there any medical coverage during the event?
Ans: The staff and coaches on duty are trained in first aid, CPR and EAD, should the needs arises.