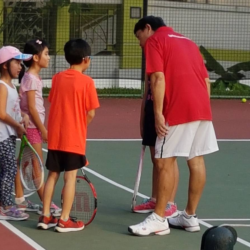 Beginner Tennis lessons for Newbies and what to lookout for?
The most important aspect of Learning Basic Tennis is to pick up a racket and start hitting to a wall or a friend. Never-ever learn tennis with a coach for life! Always learn the basic Tennis and start playing.
Basic Tennis Step by Step
1. Tennis Racket & Tennis Ball.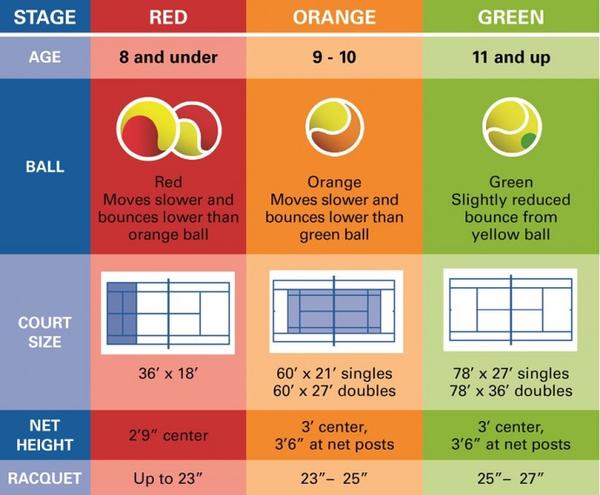 Juniors Ages 3-5- 19″ Racket
Juniors Ages 6-8 – 21″ Racket
Juniors Ages 9-10 – 25″ Racket
Juniors Ages 11+ – 26″ Racket
Age 12+ – Adult Racket
2. Attire
sport attire, with proper tennis shoe and bring along bottled water
3.Choosing the Right Coach
Always chose a Certified Coach who is Friendly, Firm, & Patient, plus able to spot your mistake and explain your errors in a non-threatening way. All of our coaches are screened, and certified with the right bodies. They attend quarterly training, to have the latest teaching/coaching  pedagogy.
4. What is covered in basic Tennis
Rules of the Games-"If you can't Play at least you can watch and understand"
Ground-strokes- Single or Double Forehand, Backhand
Serve – (Underhand Serve to start playing), Overhead-advanced Player
Volley- Forehand Volley, Backhand Volley
and much more depending on your procession (learn at your own pace)
Call us now to find out more ways to learn tennis in a non-threatening environment
We Guaranteed to make you play Tennis
Call 8282-6224